Play, fun, sports, fairytales, magic, music, Little Imp stories, show programs, nature expeditions, pony and donkey rides, animal trekking, bunny cuddling and unforgettable nature experiences: in our Kids Club we make children's eyes sparkle. Seven highly trained childminders take care of the little ones six days a week (60 hours).
Childcare is already included in your holiday price.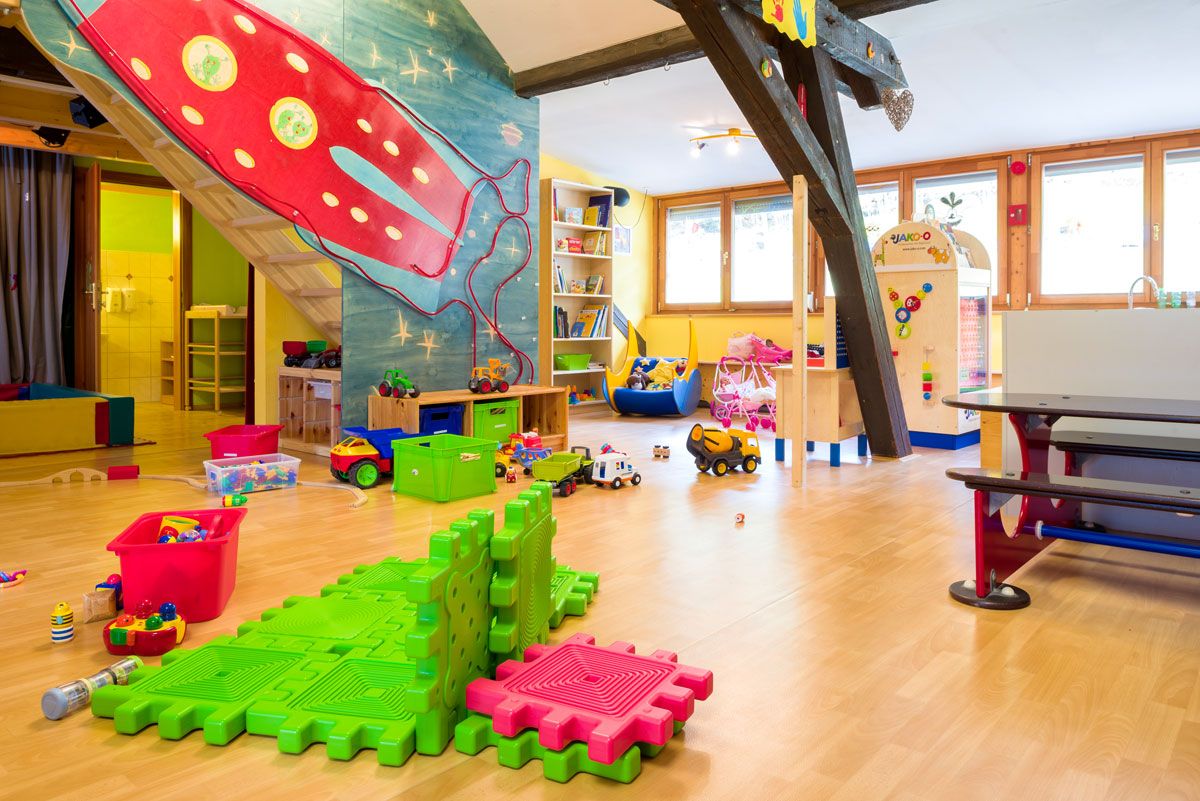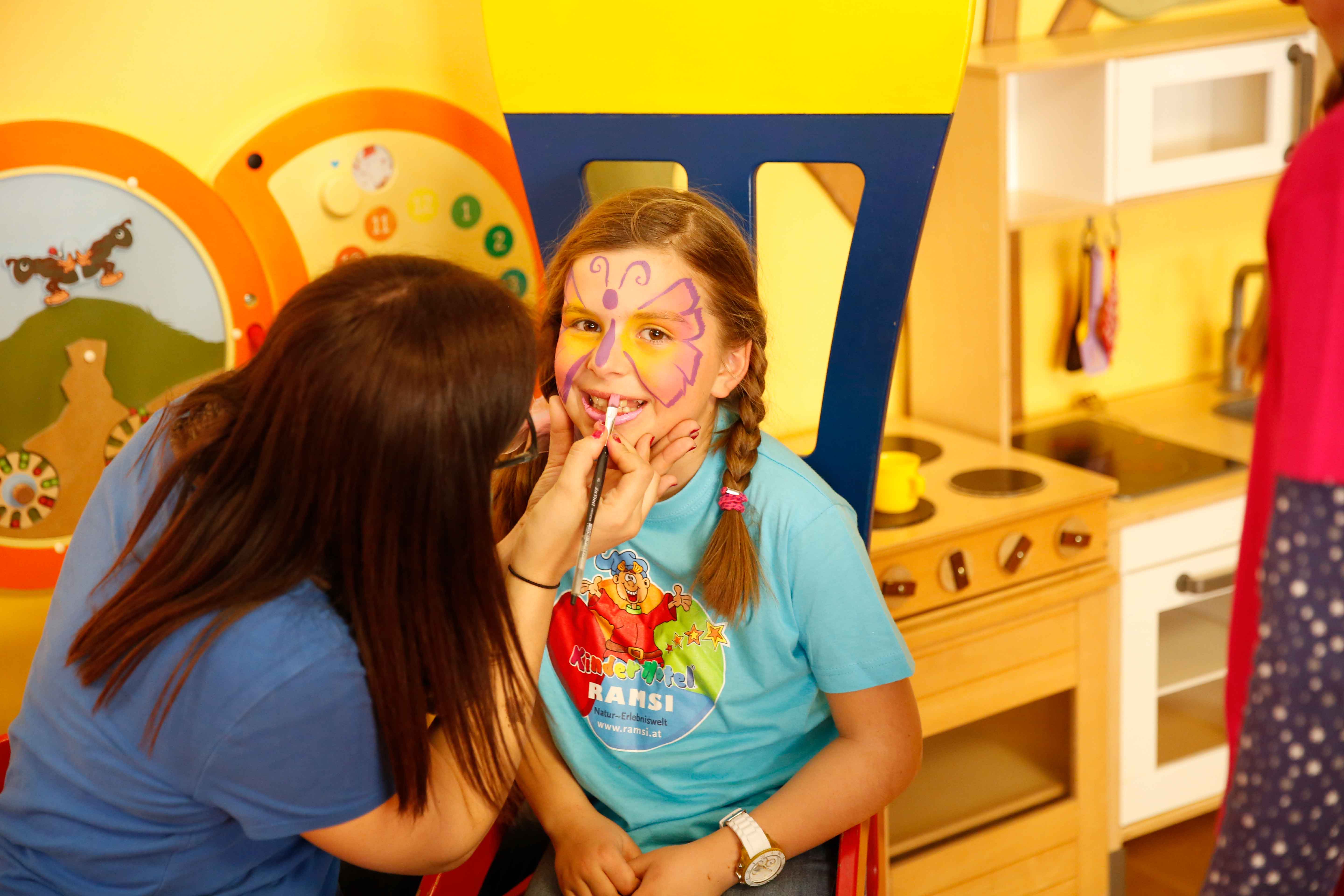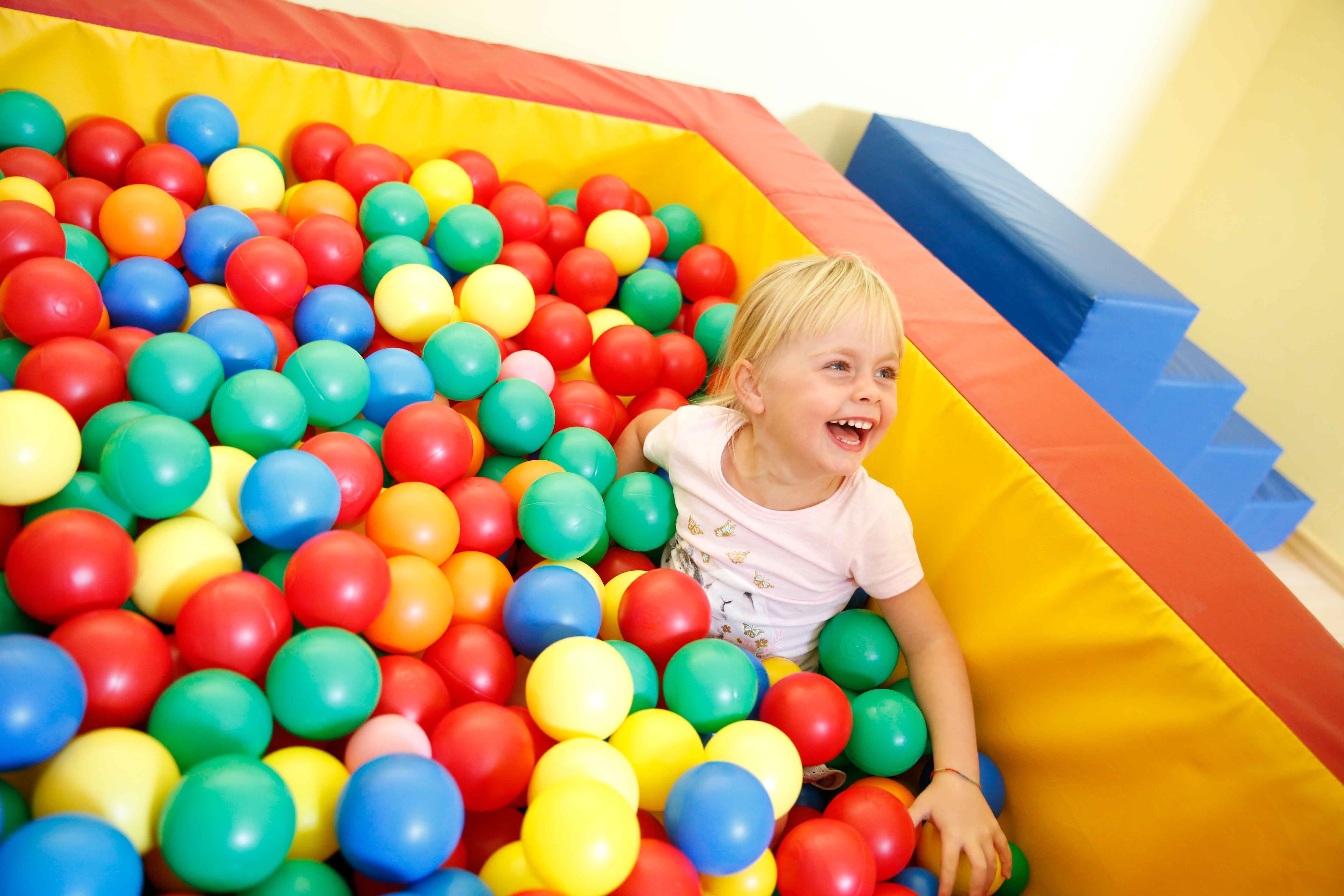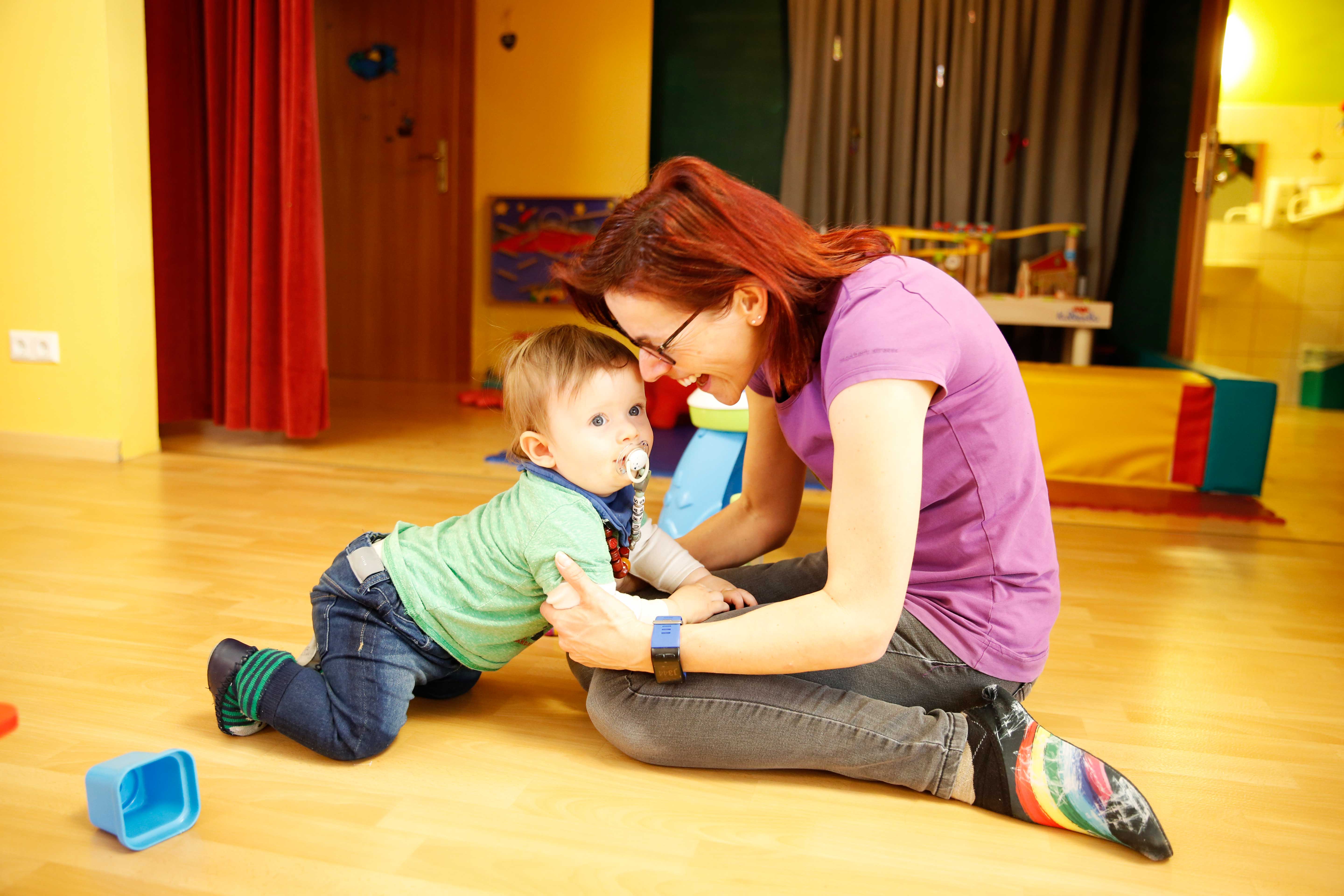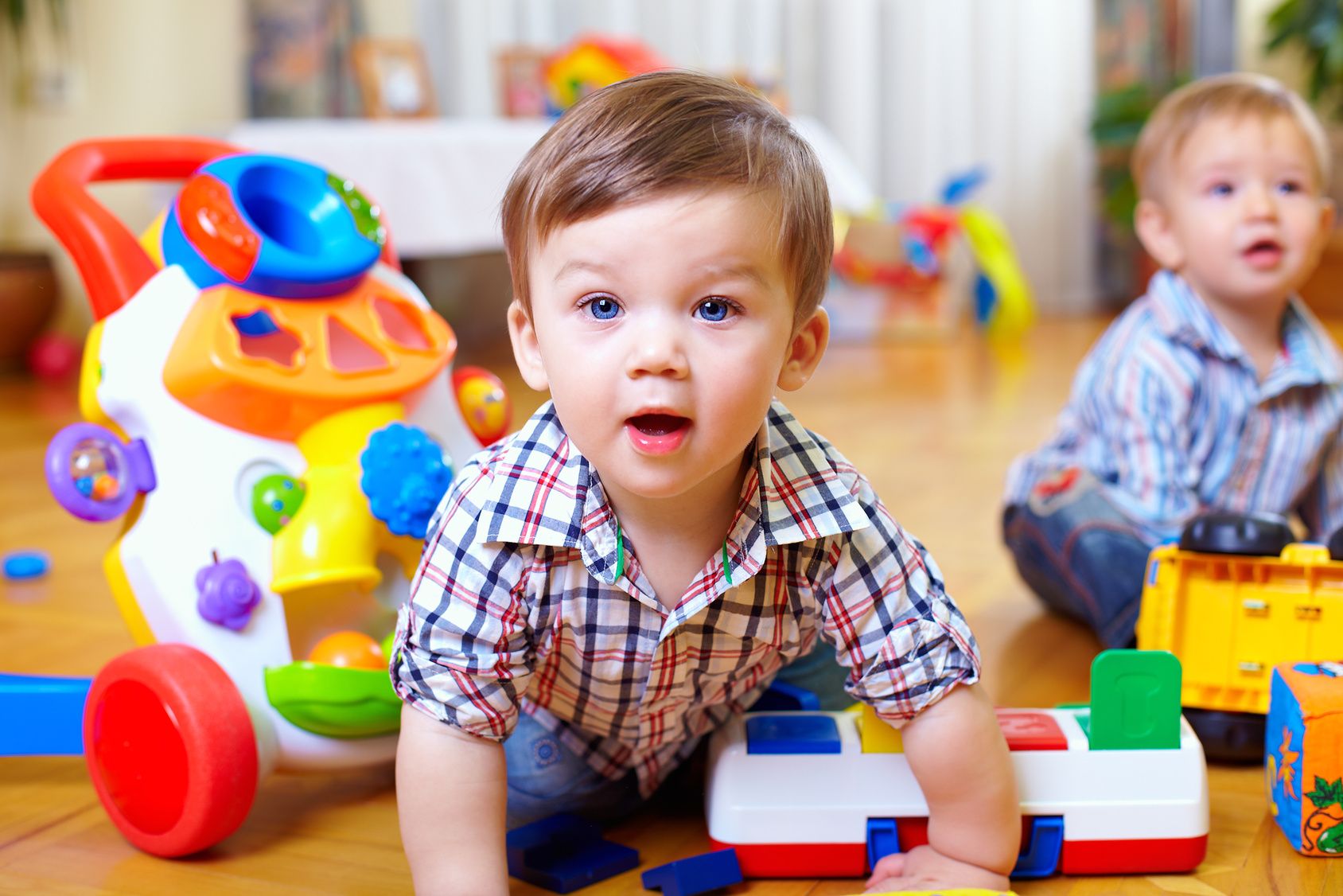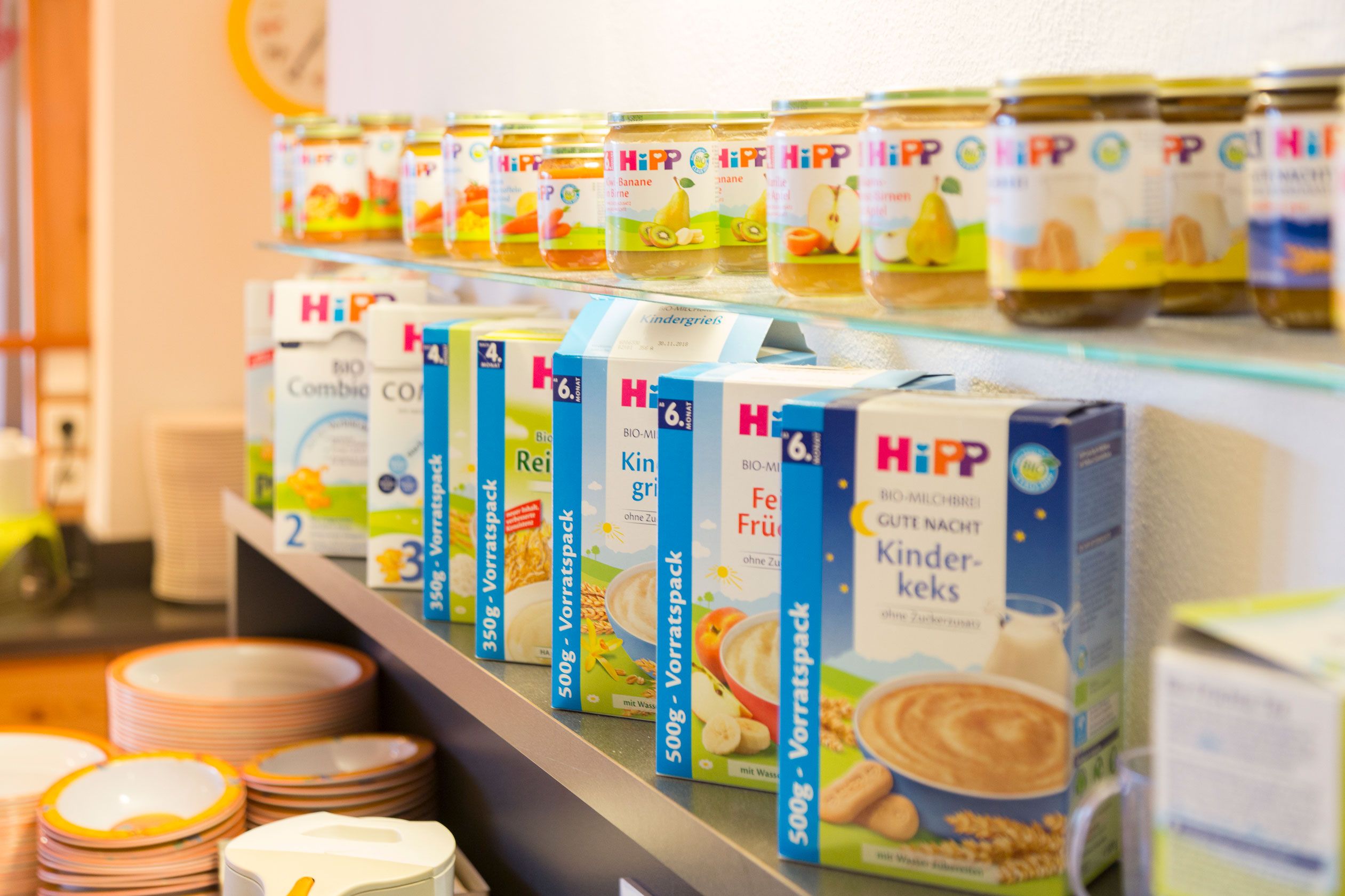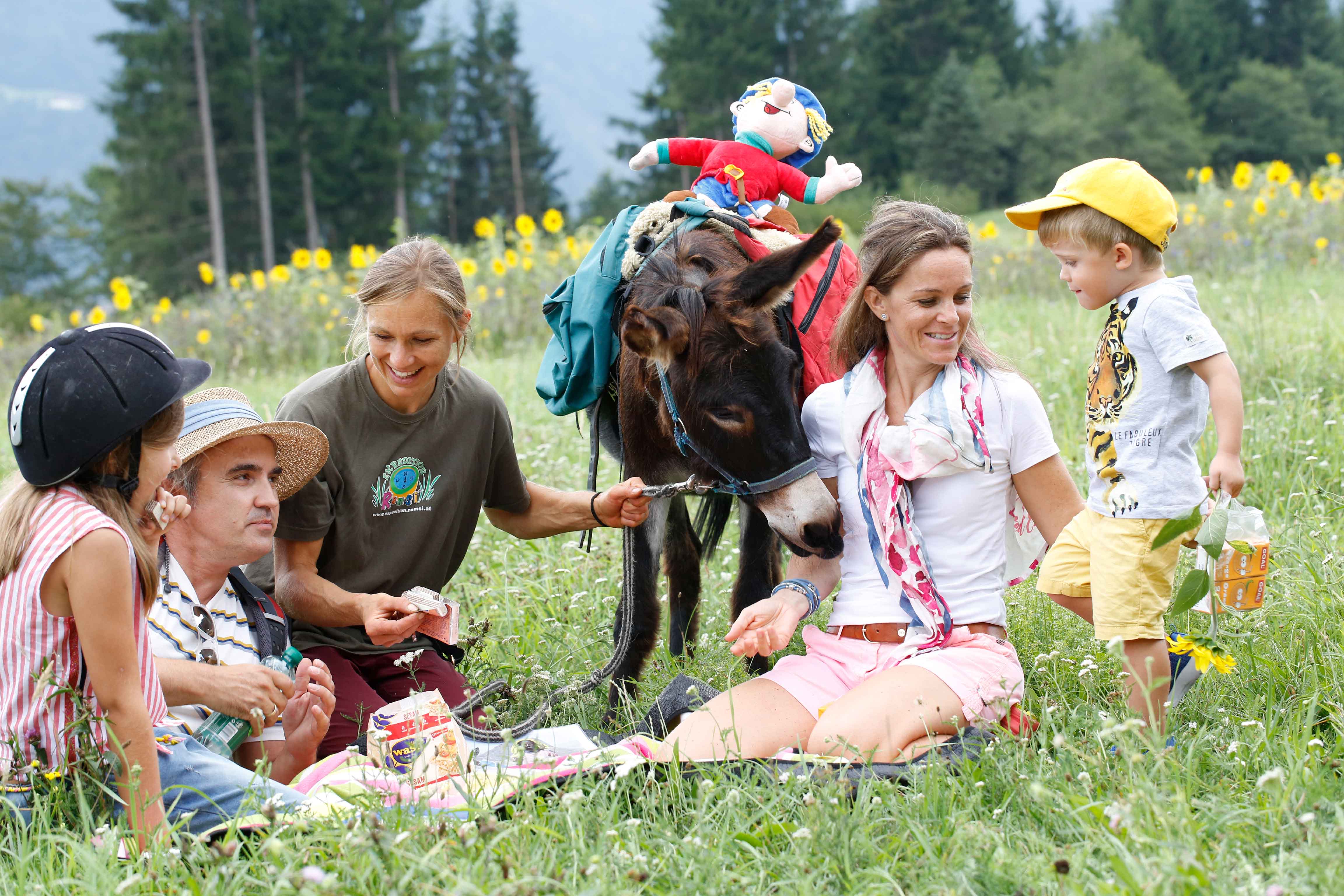 Holiday games and holiday fun: the best care indoors and outdoors
In fair weather, we are drawn outside into the open air, where we spend a nice time with our farm animals, romp around on the many themed playgrounds, play games together or go on a nature expedition. But even inside we have an incredible number of possibilities. The childcare area alone has a playing area of around 200 m2. From the ballpit and the children's kitchen to the creative area, everything is there.
The program that our children's entertainers put together is incredibly colourful and leaves no wishes unfulfilled. Browse our website when you have a quiet moment. You will see there is quite a lot to >> DISCOVER. Speaking of quiet: of course, we also have plenty of space to slouch, rest, sleep, relax or read. After all, a little rest in between is good for everyone.
Overheard in Ramsi's Nature Adventure World:

"

I bet the boy with the green T-shirt will win.

"

The grasshopper pointed at six-year-old Julian, who entered the sack jumping race against his dad.
Loving baby and toddler care from 6th months of age
Babies and toddlers from 6th months will also feel completely contented with us. With special dedication and sensitivity, our baby and toddler carers take care of the youngest Ramsi guests. Everything the children's heart desires and whatever the little ones may need – from baby porridge (HiPP porridge or freshly prepared vegetable puree on request) to change mat, a darkened sleeping area to wooden toys.
They can play and make music together. Excursions into nature or to the petting zoo are also on the program for the little ones. So that parents can enjoy their evening five-course menu in a relaxed manner, we also offer toddler care during dinner time.
Our Ramsi Kids Club Philosophy
Happiness has many faces: sometimes happiness is a child's laugh, sometimes a quiet and intimate moment, sometimes it's hugging a calf or dancing with our Little Imp, and sometimes it's so overwhelming that you can't even describe it. We want to make the little ones happy, inspire them and give them an unforgettable Ramsi holiday. We always have an open ear and accept each child in all its individuality and unique personality. So that you can feel completely comfortable with our Kids Club and spend an eventful, beautiful time with us no matter how old your child is.
Excerpt from our Ramsi all-inclusive services Superior childcare with heart
Superior childcareavailable six days a week from seven highly trained children's entertainers
Loving baby and toddler care(from 6 months of age) as well as engaging and entertaining childcarefor the older children with a colourful program features that leave no wishes unfulfilled
Action-packed outdoor activities and exciting games for teens (from 9 years of age)
Hours of care in summer: Sunday from 1 pm to 5 pm, Monday to Friday from 10 am to 8 pm, and in winter: Sunday from 9 am to 4 pm, Monday to Friday from 9 am to 8 pm